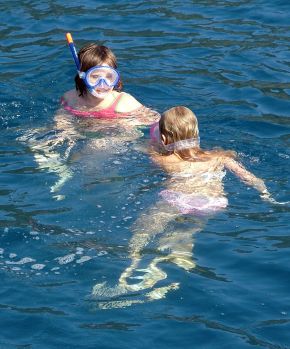 Yacht Charter Montenegro
Montenegro yacht charter brings you an unforgettable vacation concept set amongst the dramatically beautiful and wild coastline of the coveted "Pearl of the Adriatic", Montenegro. Once an old haunt of the rich and famous, including Sophia Loren and President Tito of Yugoslavia in the 60s, Montenegro is rising in popularity among the yachting community as a destination that combines the best of rugged beauty, adventure and luxury. Our Motor
yacht charter
Montenegro offers an exclusive relaxation experience for those that want to take the time to enjoy the finer things in life. Whether enjoying a honeymoon, business networking or indeed a celebration of some sort, let our crewed
motor yachts
take care of all the hard work, so you can focus solely on the bliss of your voyage. Should you want the most luxurious experience with 5 star amenities and opulent interiors, gulet charter Montenegro is our specialty. Charter a beautiful all-wooden Turkish gulet that promises an ideal synergy of comfort, elegance and pleasure.
Enjoyable Moments with Yacht Charter Montenegro
For the most adventurous in spirit, Sailing charter Montenegro provides an opportunity for complete independence tailored to your specific requirements and skill. Just ask and we'll provide you with everything you need to create your perfect adventure. As a company with Turkish roots, we give our all to maintain our well-deserved reputation as the leading
yacht charter
, yacht brokerage and yacht building company in the yachting industry. Our main business is to build and refit yachts as well as organize weekly or bi-weekly crewed yacht charter montenegro. We carry out
yacht charter
brokerage services to locate and propose the most suitable yachts for you and your loved ones, in the location and the charter period of your choice. Let us work for you to create an unforgettable
yacht charter
montenegro experience that you'll want to repeat year after year. We will ensure that your
yacht charter
is seamless and just what it should be – a time for leisure and adventure among the rugged elegance that is Montenegro.